Celebrity Lesbian Couples of 2018
The Pride Power couples list celebrates the most influential new and longstanding British LGBT+ relationships. The 2018 list includes nine celebrity lesbian couples.
Lifestyle vloggers, Whitney and Megan Bacon Evans and comedians Rose Dix and Rosie Spaughton achieved fame on You Tube.
Television and radio celebrity lesbian couples with the highest ratings are: TV presenter Anna Richardson and Bake Off star Sue Perkins; broadcast journalists Clare Balding and Alice Arnold; media executive Dawn Airey and writer/ director Jacquie Lawrence; and media executive and production couple Sara Geater and Felicity Milton.
Best selling romance of the literary world is Stella Duffey and Shelley Silas.
From the sporting world the golden couple are Team GB Hockey stars Kate and Helen-Richardson; the first same sex married couple in a gold medal winning team.
Super role models of the fashion industry are Mary Portas and Melanie Rickey.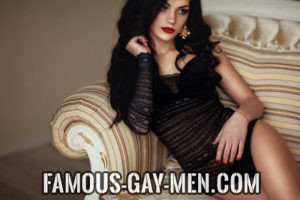 Celebrity Lesbian Couples in Mainstream Media
In comparison with gay men and straight couples, celebrity lesbian couples have low profiles. Our media culture largely defines women by their relationships with men, leaving little room for lesbians.
A scan through celebrity magazines highlights the invisibility of lesbians. One magazine had two articles in two years: a coming out story and another denying lesbian rumours. Beyond the sexuality question, there seems little interest in lesbian relationships. OK and Cosmopolitan aspire to be more inclusive but OK focuses only on on-screen lesbian relationships and Cosmopolitan was criticised in HuffPost for the unfeasibility of its 28 'mind-blowing lesbian sex positions'.
Whitney and Megan made the mainstream with a Cosmopolitan feature on lesbian wedding planning; they wrote it themselves. The only relationship with mass coverage was Anna Richardson and Sue Perkins, of interest because of Sue's involvement in reality TV show 'The Great British Bake Off'.
Why Celebrity Lesbian Couples Need More Prominence
In 2016 the Office for National Statistics recorded over 1million people identifying as lesbian, gay or bisexual. Numbers have been rising since data collection began in 2013, indicating people are becoming more comfortable declaring their sexuality.
Unsurprisingly, younger people are most likely to identify as lesbian, gay or bisexual. But interestingly, women are less likely to identify than men, suggesting women find it harder to come out. Visibility is key to this; of the LGBT+ community; gay men have always been the most visible. Lesbians, because of their gender as much as their sexuality, struggle to achieve recognition and acceptance. With more prominent celebrity lesbian couples, the fight would become much easier.
Reality TV is the way to bring celebrity lesbian couples into the limelight: it will be interesting to see the effects if Love Island comes up trumps and includes LGBT+ contestants.